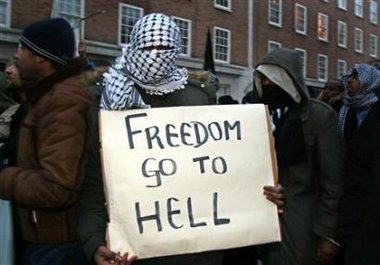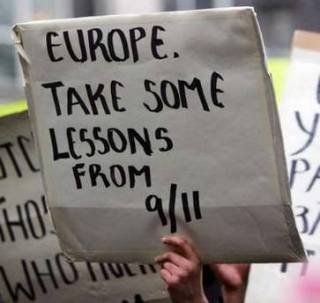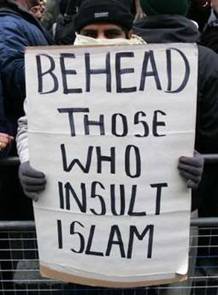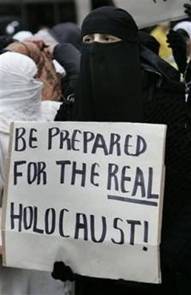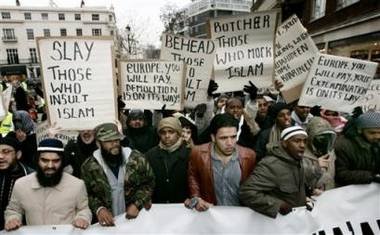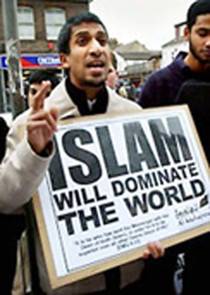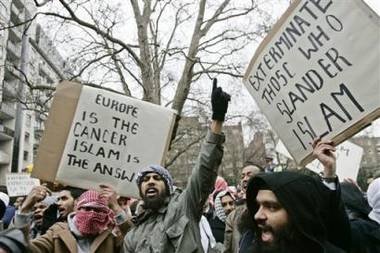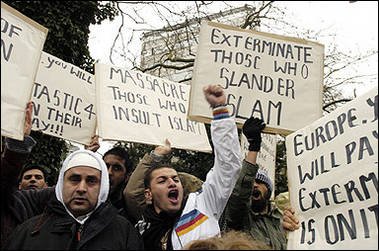 These people need Christ.
We, as believers in Christ, need to preach Christ to them.
Their religion is false.
Their teaching is false.
Do not be deceived into thinking that these are 'just radicals', No No. 'All Islam' is a false religion, and their teachings are "dangerous," because they are meant to teach them from childhood, that Christians are the enemy, and that America is their enemy, and that the world should be converted to Islam ! Muslims are not the kind peaceful worshipers you are told they are.
While they too, need the salvation that can 'only come' from Jesus Christ, we still, 'must' by all means, defend our country against not only terrorist, but against 'all their false teaching', they bring.
Our country, America, is at war against terror/ist, to protect us and our families, and the True Church of Jesus Christ, should be preaching the gospel of Jesus Christ, and stop being afraid in the streets, or in the pulpits, that the "Truth of God's Word might offend someone."
No one in their right mind wants war, but when our homes and families are the target of destruction, we as a nation, 'must stop those attacking us'.
Yes, these people need Christ, but we cannot sit idol and allow them to destroy our people, and our nation, and our Christian belief in the Word of God, and Jesus Christ, which is 'part' of their goal.
You say, 'I do not like war', then let us go into the world with the gospel of Jesus Christ, as He commands us to, and preach the truth.
Wars will never stop, but we must, in the midst of them, defend our nation, our families, and preach the true gospel of the Lord Jesus Christ, to every one, every where, even our enemies!
No one likes or wants war, 'accept' these haters of Christ Jesus, and His Word, and the haters of America, and haters of those who love Jesus Christ, and hold fast to His Word. These are the people who love war, and make war, so once again, we must defend our country, and our belief in Christ !
All teaching that is 'contrary' to the teaching, that Jesus Christ is the "only" way to true salvation, through His life, and then His death on the cross, and His shed blood, and resurrection and then His ascension, to sit on the throne at the right hand of God as the "living savior," all teaching, 'contrary' to this, is false. It brings death and destruction, and so do those who proclaim what is false, Islam or not. There are many other cults, under the name of "religion, and what is holy," that breath a false gospel.
The people of God, who hold fast to the truth of the Word of God, are also in a spiritual war. A war waged by Satan, to bring wrong teaching, false beliefs, and pervert the truth, and use certain men, and certain groups, and religions, to teach what is contrary to the true Word of God.
Christians, those who hold fast to the teaching of Jesus Christ, and "obey His Word," and love Him with all their hearts, must stand up, and with all boldness, declare the truth, expose the darkness and the lies, with the Word of God. God did not give His people a spirit of fear, but of power, love, and a sound mind!
This country, America, was founded on the Word of God, the Bible, and we, and our enemies, can 'only' find salvation, and deliverance, and true peace, "Through Jesus Christ, the only true Son of the living God."
Amen !
BY:
GARY R. KANE